Awards
Zero Project 2020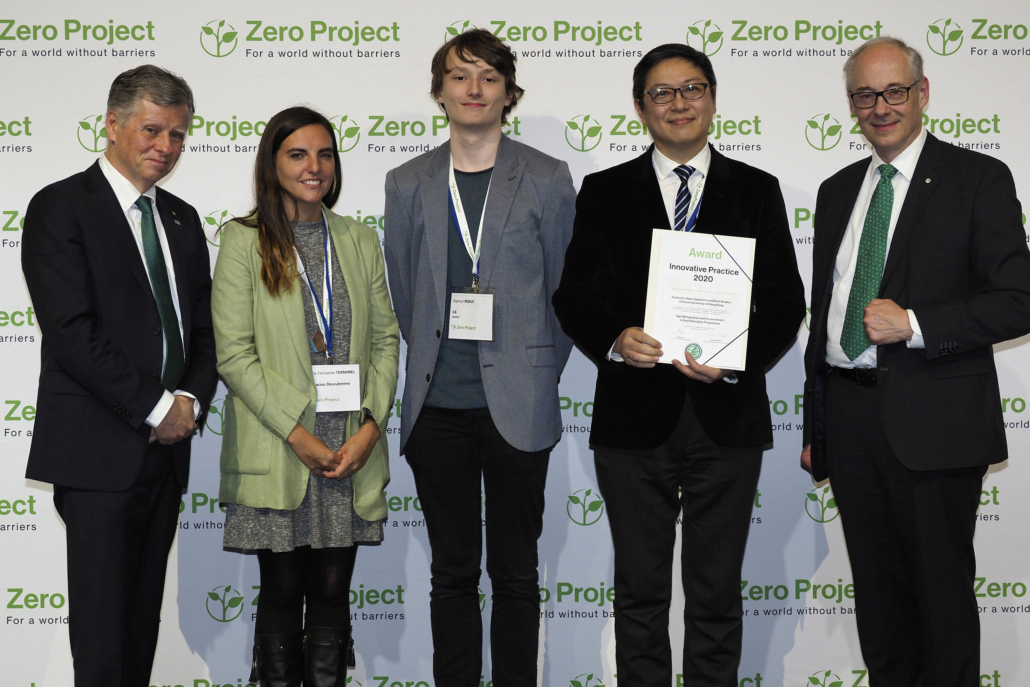 Developed by The Centre for Sign Linguistics and Deaf Studies (CSLDS) of the Department of Linguistics and Modern Language at The Chinese University of Hong Kong (CUHK), the Sign Bilingualism and Co-enrolment in Deaf Education (SLCO) Programme has been awarded the Zero Project 2020 - Innovative Practice Award on Education by the Essl Foundation, in recognition of the Programme's distinguished contribution in driving access to mainstream inclusive education for the deaf.
The SLCO Programme is an inclusive education project dedicated to promoting whole school participation of teachers and students alike. Since 2006, the research team led by Professor Gladys Tang from CUHK Department of Linguistics and Modern Language has gradually established the SLCO Programmes in kindergartens, primary and secondary schools, enabling deaf and hard of hearing children as well as hearing children to learn together in both signed and spoken languages in a bilingual teaching environment. 18 years of educational support are available to the children. Over the years, SLCO has provided different services to more than 500 people. In 2019, up to 160 deaf and hard of hearing children have benefited from it. Most of the deaf children involved have severe hearing loss. Learning sign language not only helps the deaf and hard of hearing children become more articulate, but also enables them to learn together with hearing students and to access classroom information in a sign bilingual and barrier-free educational environment. Such learning opportunities were unavailable to them before due to hearing loss. At the same time, hearing students have the opportunity to become "sign language masters" by participating in the project, helping them build empathy and acceptance of the deaf and absorb knowledge in a teaching environment with rich visual elements.
More infomation, please see the factsheet or the Zero Project website.