History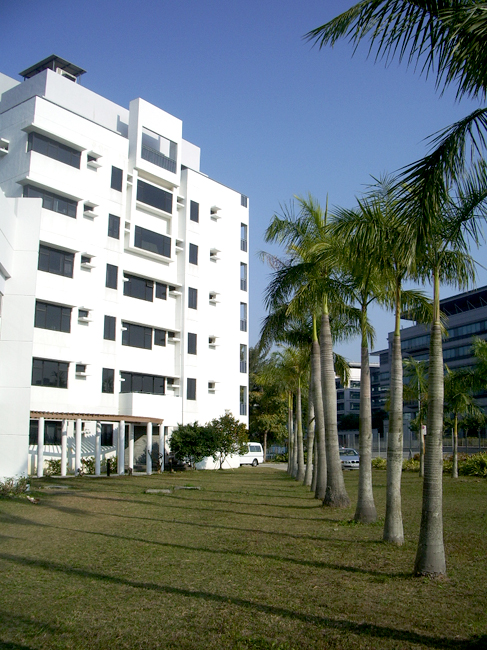 Sign language research and training programmes started in 1993 at The Chinese University of Hong Kong when Professor James Woodward joined the University and started his investigation of Hong Kong Sign Language. He invited Professor Gladys Tang to form a team and both have collaborated on a number of research projects. Since then, the sign linguistics research programme has taken root at the university, and, after a decade of research effort, the university is now being recognised as the first academic institution specialising in sign linguistics research and Deaf training in the Asia-Pacific region.
In response to the rapid expansion of the research programmes and related activities – seminars, conferences, community service, public consultations, etc. - The Chinese University of Hong Kong endorsed the establishment of the Centre for Sign Linguistics and Deaf Studies in November 2003. The founding members were Gladys Tang, James Woodward, and a group of postgraduate students and Deaf junior research assistants.
Since its inception, the Centre has been very successful in raising awareness of the importance of sign linguistics training and its impact on deaf education in Hong Kong. The Centre's promotion of sign languages being natural languages similar in linguistic status to spoken languages has also made a significant impact on Deaf developments in Asia. Locally, the Centre has been recognised as a hub for sign linguistics research and plays a pivotal role in conducting postgraduate and undergraduate training, Deaf training, and in-service training for teachers for the Deaf, both in theoretical and applied sign linguistics.
The centre"s Logo
The logo below represents the Centre's objective of bridging the hearing and the Deaf worlds by bringing together the strengths of spoken and sign languages. Deafness in this logo is not seen as a handicap, but rather as a distinct culture.
The stylised face represents the idea of equality between Deaf and hearing people. The hearing person with an ear and a mouth is graphically bridged to become the hands and mouth of the Deaf person. The connecting hands then bridge the different Deaf sign languages and cultures. The extension of the hand on the third face allows for the idea of further connections between the hearing and Deaf worlds.
The Centre's logo won 2nd prize in the 2005 winter semi-annual design contest as part of the American Design Awards.
Group photos of the centre"s staff: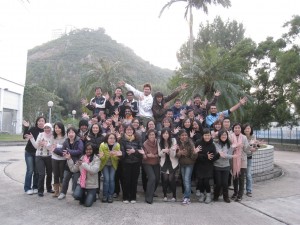 17 Dec 2010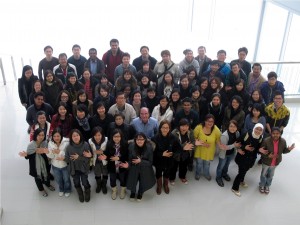 11 Feb 2011