Hong Kong Sign Language Medical Databank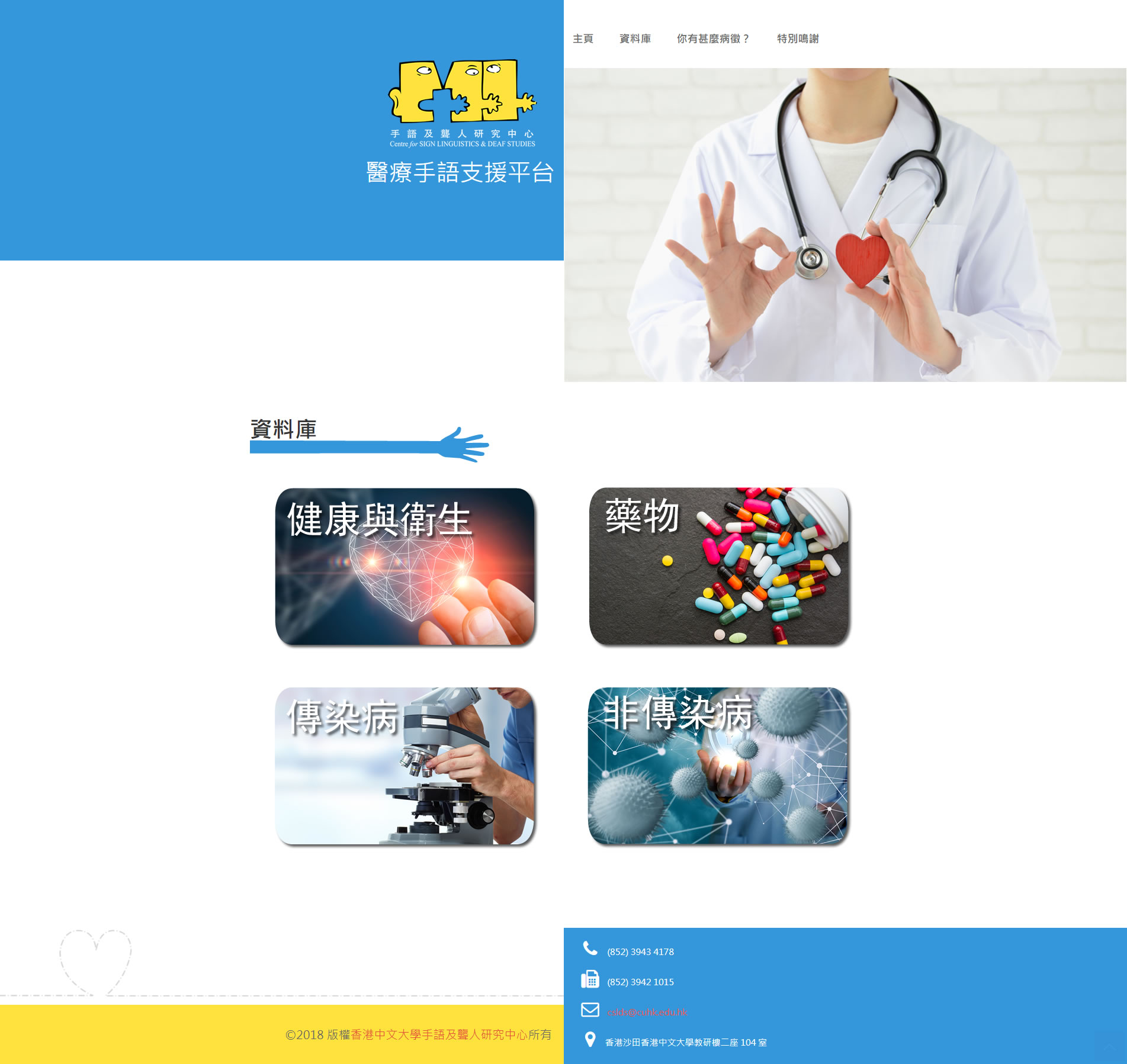 The availability of medical information is crucial to enhance people's knowledge about health, nutrition and disease as well as raising their awareness of hygiene and epidemic prevention for improvement of well-being. In the past, there was a lack of medical information in sign language version, therefore the deaf community could not obtain comprehensive medical knowledge. Moreover, medical concepts are more complicated. Sign language interpreters often lack relevant sign language. The shortage of sign language interpreters in Hong Kong increases the difficulty for deaf people to book an interpreter when seeking medical treatment, therefore communications with medical staff become more problematic and time-consuming, or it may even delay diagnosis and treatment.
In view of this, the Centre for Sign Linguistics and Deaf Studies of the Chinese University of Hong Kong has spent two years to develop this Hong Kong Sign Language Medical Databank, providing free basic medical knowledge for the deaf community as well as reference for sign language interpreters.
Apart from that, a tool called "What are your symptoms?" is specially designed to facilitate communication between deaf people and medical staff in case sign language interpreters are unavailable. It includes a wide range of commonly asked questions during consultation such as patient's symptoms (Chinese and sign language versions are available). Users are required to answer them accordingly, which will then be generated in written form. It is not only useful for the deaf but also for anyone who wants to make a written description of their health condition before seeing the doctor. For instance, you can help your elderly relatives to preapre a note for their medical appointments.